And this is freedom
And this is freedom.
Posted by Adam Hayes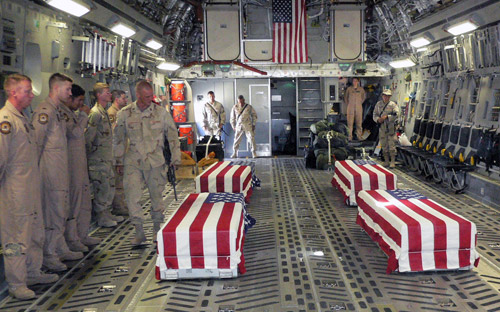 © Shayne Charlesworth. All Rights Reserverd.
And this is freedom
For all of those who wonder what the "war on terror" means to me. I have a friend who has fought/is fighting in Iraq and Afghanistan right now (He is the one in the picture above holding the gun). He recently lost four great men that were under his purview. I asked him what he would tell the world if he could. Here is what he has to say to us:
"This war here and in Iraq, I've been to both, are very much different than any other war. There are no front lines and no safe places; the enemy will feed you rice one day while you are in their village, then mine the roads the next. We (the army) need young smart people who can think fast and clearly under pressure.

I just want people to know that this war is not about oil or money. It is about helping people that are not capable of helping themselves, and I pride myself in that my unit has done more here in the past 7-8 months than any other unit since the war began. We have fought more and helped the people more too.


Don't forget the men and women who are out here putting their lives on the line for the United States, and even if the politicians have agenda's, the United States military does not. We cannot.

We fight every day, and we do all the crazy things we do in order to protect our families, friends, and our way of life. If we didn't take the fight to the terrorists, which city would have been next? Maybe yours, or your sisters, or uncles, or best friends. That is why we are here, and that is why we fight. Not for glory like the movies say, not for heroism, We fight just so we can go home and know that the U.S. will be free and safe for maybe just a little longer.

We miss our mothers, fathers, wives, and children very much and all we want is a flag flying high over our home towns. That's it."
Here are a few more images that my friend has sent me. I hope this gives everyone a little better insight into the real everyday world of soldiers.